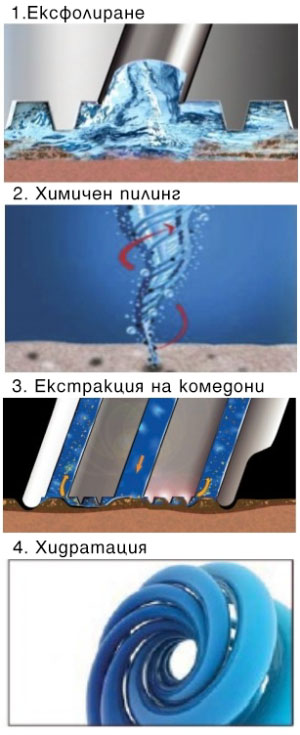 For clean and healthy skin.
For only 20 minutes your face can be cleaned from pimples comedones, black dots without any blush, pain and recreation period.
The water dermabrasio is:
Perfect for both normal and sensitive skin, acne and pimples.
Supports the deep penetration of healthy ingredients.
Deep skin hydratation.
Improves the skin color, flaxes the and smoothenes the skin.Price: 69 BGN for a single procedure
* This procedure is offered only in Dima Style "Bulgaria" beauty studio.